Spring Your Garden Back to Life
The birds are beginning to chirp, and the first signs of life appear, which means it's time to start pruning, planting, and prepping your flower beds for Spring. However, it can be overwhelming to know where to start getting your yard back into shape for the spring and summer seasons. From mulching to the best soil amendments and organic fertilizer, our handy checklist will help you get your spring landscape back into tip-top shape in no time.
4 Steps to a Sparkling Spring Landscape
Clear, Prune, and Trim
Clear away all dead debris and leaves from winter storms, especially where you want to plant veggies and annual flowers. Remove any layers of protective mulch that you laid during the winter and cut back dried foliage.
Next, spread fresh mulch around perennials. It's always a good idea to buy extra mulch to ensure you have about a 2-inch layer. You don't want to lay it on too thick as that could harbor diseases around your plants. Making sure the layer is even will keep mulch in place during wind or rainstorms.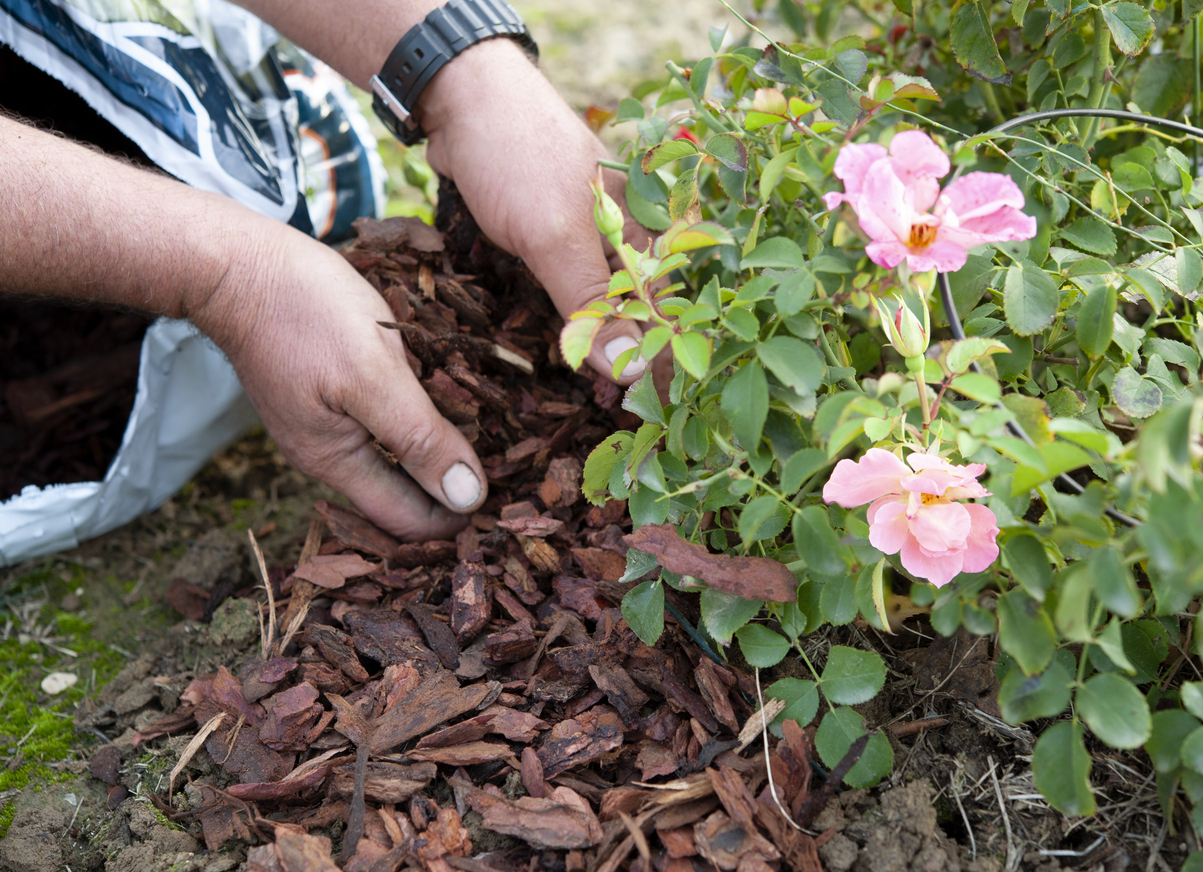 Mulch gives your yard a polished look and helps protect your soil and compost, prevents weeds, and retains moisture. Mulch also decomposes over time, adding carbon matter to your garden beds and feeding your soil. You should use gloves or a rake to spread it around evenly. You'll have a variety of mulch to choose from to match your garden aesthetics at Lyngso!
If you didn't prune fruit trees in winter, now is the time to prune them, ideally before buds begin to bloom. It's also good to prune any trees or shrubs that bloom in summer before new growth appears.
Pro Gardner Tip: An easy way to fill your garden with more plants is to divide up your perennials just before spring growth. This is also healthy for the plants to encourage new growth. You could even give a few plants away as a gift to friends or family.
Now is the time to inspect your hardscapes after the winter season. First, check your stonework for deterioration from frost and winter elements, specifically in paths and edges. Next, check the general condition of your porch, patio, and deck for repairs. Finally, clean off patio furniture, so it's ready for relaxing after a long day in the garden.
Natural stone can be sealed to protect the surface layer once a year. Before sealing your natural stone, be sure to use a natural stone cleaner to remove dirb, debris or to degrease the stone. After cleaning your stone thoroughly, let it dry completely before sealing.
Prepare Soil for Spring Growth
When preparing your soil to plan for a busy season of growth, there are many options to consider for keeping it healthy, hydrated, and aerated. For this reason, we are a big fan of soil amendment mixes and organic fertilizer blends to ensure your soil is brimming with a variety of nutrients all year long.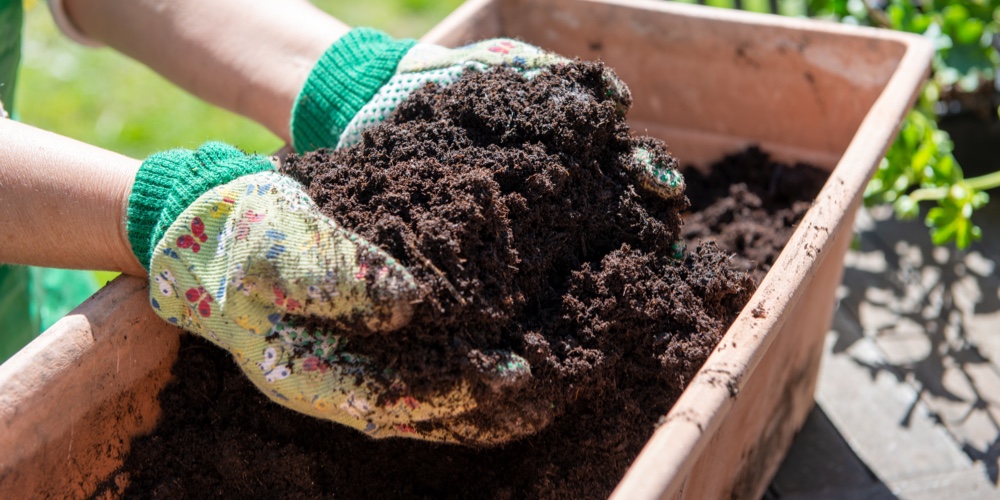 This amendment mix is a blend of organic green garden waste garden compost, redwood sawdust, and organic feather meal. By amending your soil with this mix, you will be opening the clay beneath it to retain and move rainwater through and keep it aerated.
The Bio-live organic fertilizer is a unique blend of marine byproducts with a diverse mixture of beneficial microorganisms to enhance nutrient uptake in the soil for flowers, veggies, fruit trees, and ornamental plants.
Plant Your Veggies
Hardy vegetables are best planted in the cooler season (end of winter/beginning of spring.) The ground has thawed, but it is still cool. Veggies such as potatoes, kale, lettuce, radish, snow peas, and broccoli will be ready for harvest by early summer.
Final tip: Don't forget to turn on your irrigation system!
Congratulations, you did it. Your yard should be showing off by mid-spring with bulbs starting to flower. Now that your yard is fully prepared, you are free to plant additional summer-blooming flowers and warm-season veggies in mid to late Spring.
With this Spring checklist complete, you can relax knowing that your yard is set up for success. If you have further questions or need assistance, our family at Lyngso is here to help! Please contact us.