Useful Tips to Grow Healthy Flowers, Trees and Vegetables
Creating a vibrant, thriving garden requires a green thumb. But what does that really mean? It's more than just a passion for gardening. It also takes knowledge, experience and the right gardening supplies. Whether you are an experienced gardener or an enthusiastic novice, understanding growing seasons in the Bay Area will help you achieve a flourishing garden.
A Look at Bay Area Growing Seasons: What to Plant When?
Are you looking to liven up your apartment with an indoor garden? Do you have a good sized yard to grow your favorite flowers, fruits and veggies? No matter how small or large your space, the growing cycle of your houseplants and gardens in the Bay Area depends on the hardiness zone and microclimate. Although the Bay Area broadly falls under zone 10a and 10b of the USDA Plant Hardiness Zone Map, the localized weather pattern and microclimates differ widely across this region. Based on your location, you will know whether you fall under 'foggy' or 'sunny' conditions.

Growth conditions for your plants will also depend on:
Soil quality

Presence of insects and rodents

Drought conditions or excessive rain

Day length, which varies widely through the growing seasons

Despite constraints presented by our microclimates, it is possible to grow a wide variety of vegetables, berries and tubers in and around the Bay Area.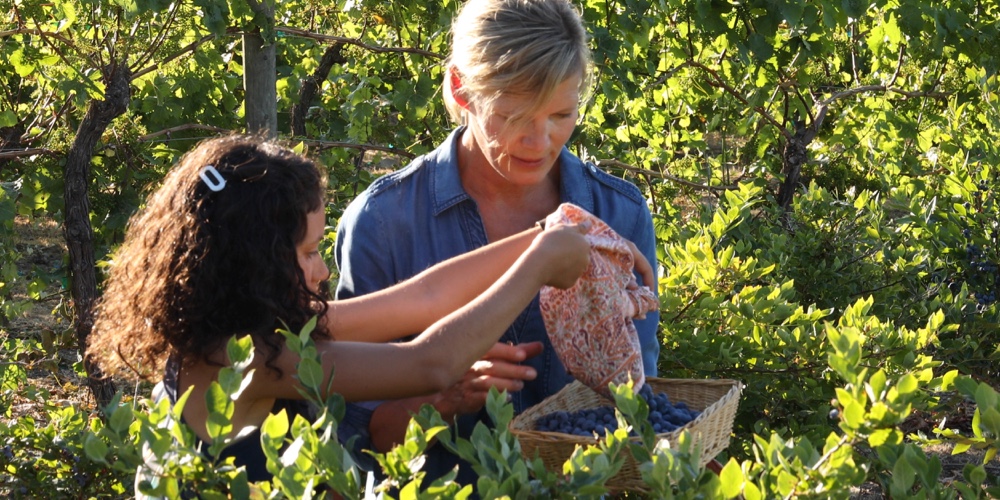 While you can study the detailed month-wise planting calendar, to learn when to plant specific plants, here's a summary of ideal plants for certain conditions:
If you are in a hilly location with very little wind shelter, grow hardy plants, such as lavender, yarrow, or sage, which can also add fragrant aromas to your cooking.

For shady patches, try lettuce, kale, spinach, chard, kohlrabi, arugula and other cool-weather vegetables.

Tomatoes can do well in both sunny and foggy conditions. However, larger varieties may not fare as well in cool, foggy areas, so stick to fast-ripening cherry tomatoes.

Citrus trees, such as lemon, orange or kumquat will flourish anywhere in the Bay Area.
Time Your Plantings for Bay Area Growing Seasons
Ideally, plant warm weather veggies and fruits, such as beans, corn, cucumber, pumpkins, peppers, and squash and melon varieties, after mid-March.

If you are looking to grow cool weather vegetables, such as beets, carrots, cabbage, cauliflower, peas, potatoes, celery, and such, try planting in early spring. That way you can harvest them before they turn bitter during the peak summer heat. Moreover, it gives you the opportunity to plant a second crop in the late summer and enjoy a year-round food garden.
Buy Quality Garden Materials from Lyngso
While you plan your homegrown food garden and chart out the best months to plant or transplant your all-time favorites, remember to invest in quality garden materials from Lyngso. From bagged soils, composts and mulching supplies, to fertilizers, minerals and garden tools, we stock everything you need to start and maintain your home garden. You can even purchase decorative elements to enhance your landscape, including stones, water features, pots and garden ornaments.
Our trained staff will be happy to answer your questions and offer useful tips about Bay Area growing seasons. We have been serving the gardening and landscaping needs of customers in Los Altos, Foster City, Mountain View, San Bruno, Palo Alto, Sunnyvale and South San Francisco, CA, for over 60 years.
To buy quality garden supplies or learn more about Bay Area growing seasons, count on Lyngso Garden Materials. Visit our store or call us at 650-364-1730 today.